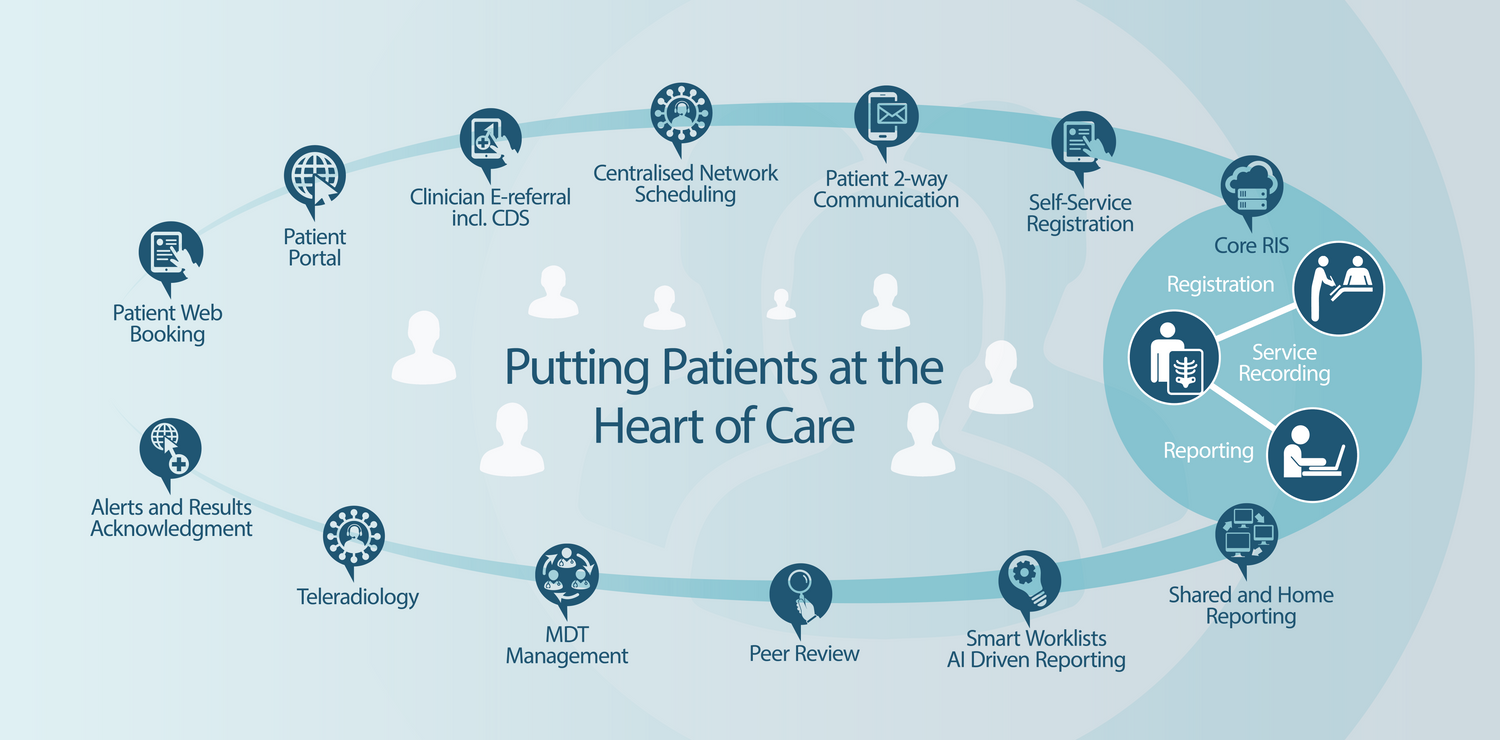 Aptvison provides Cloud based or On-Prem modern Radiology Information Systems to NHS and private imaging providers in the UK. Aptvision is Vendor Agnostic to PACS and AI technologies and works with a number of leading Industry Partners across the UK and Internationally.
Scalable, modular architecture allows single operators all the way through to regional and national providers to affordably and comprehensively meet their obligations for accrediation and insurance as well as providing an interactive experience for patients and clinicians.
Capabilites for AI and RPA allow us to improve efficiency of workflow and optimise the service for staff and patients.