28 Apr 2021
30% of Radiologists are using AI technology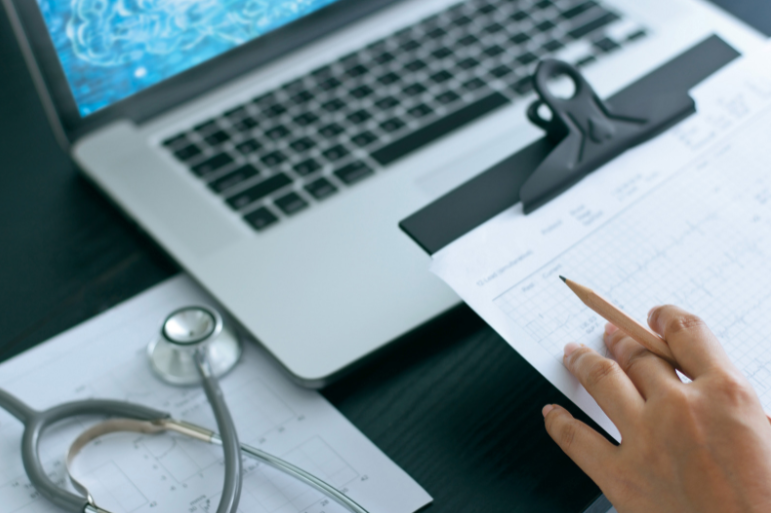 The technology that enables artificial intelligence (AI) is improving rapidly, with more and more applications being developed all the time. The medical field is no different, with new AI solutions being integrated in many areas, particularly imaging. To measure this trend, the American College of Radiology conducted a survey to determine the extent to which AI solutions were being adopted among radiologists.
The results of this survey determined that approximately 30% of radiologists are currently using AI as part of their practise. They also found that it is more common for large practices to be using AI technology than it is for smaller ones. The study found AI was most implemented in the detection of intracranial haemorrhages, pulmonary emboli and mammographic abnormalities. Of the remaining 70% of the radiologists surveyed, 20% are working towards having AI tools in place within the next five years.
Ultimately, the study concluded that despite the available advancements, many radiologists have been a little slow in their adoption of AI solutions. Radiologists who don't use AI (and have no current plans to do so in the future), are reluctant to implement the technology due to concerns about diminished productivity, inconsistent results and a lack of defined reimbursement. This highlights the need for stronger education and awareness about the benefits of AI systems for radiologists, as those who do use AI reported benefits for themselves and their patients.
.
For expert opinions on the latest industry innovations and insights from those on the cutting edge of imaging advancements, register to attend Medical Imaging Convention. Taking place on the 15th and 16th of September, this is an opportunity for a community of imaging professionals to come together, exchange ideas and make valuable connections. Read about the measures we've taken to ensure that those at our events will be safe.