30 Aug 2023
Health Business partners with IIC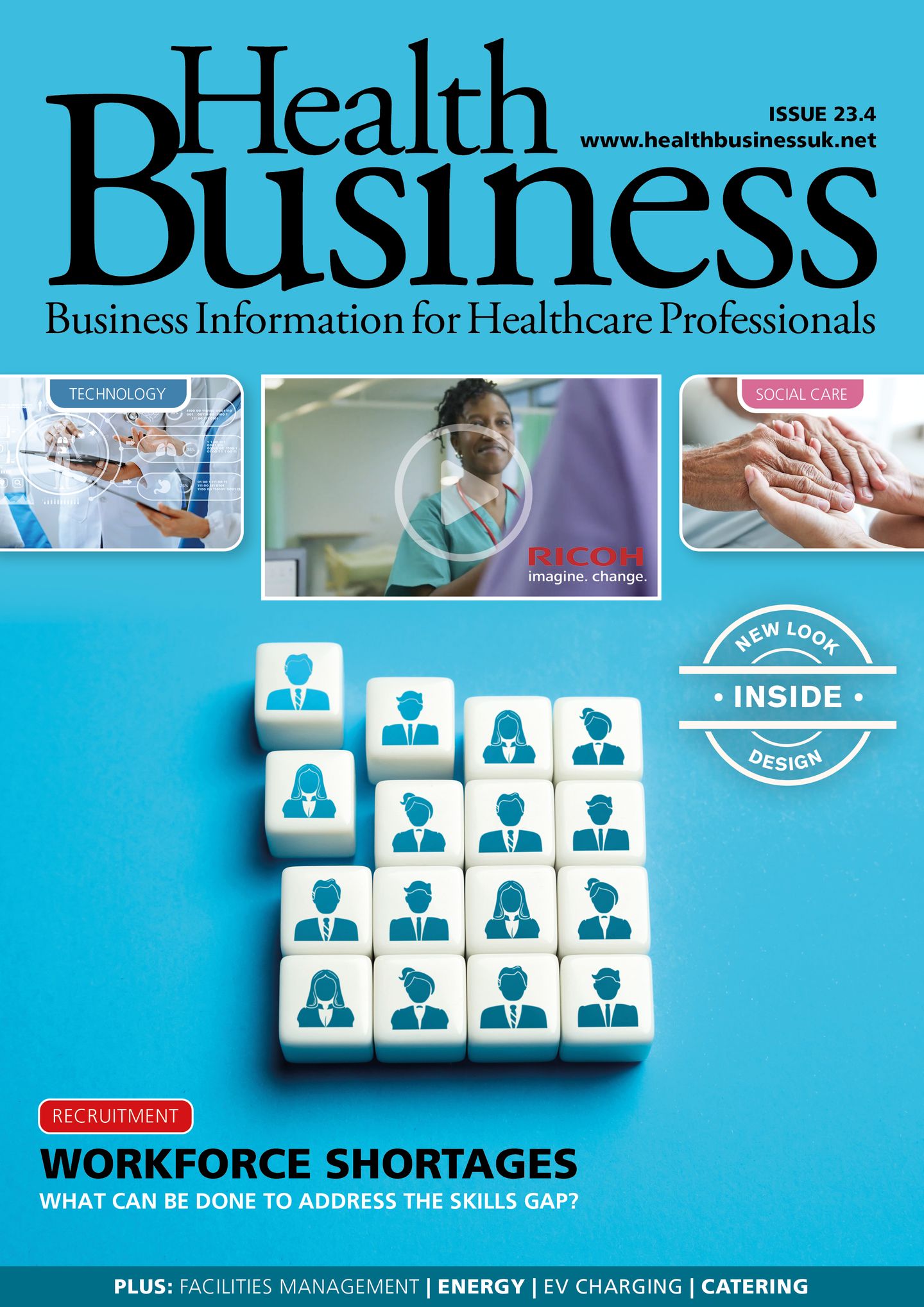 Health Business is published bi-monthly and includes news, features, analysis, opinion and best practice on the administrative, commercial and business sides of healthcare and hospital management.
The digital magazine covers topics including facilities management, energy and net zero, recruitment, medical equipment and technology, catering and IT and cybersecurity, as well as previews and reviews of events and exhibitions.
With regular contributions from NHS bodies, healthcare professionals and industry associations, Health Business provides a range of information for those working in NHS management, procurement and decision making.
The latest issue of HB looked at how to overcome the barriers which are preventing the transition of care out of hospitals and into homes and investigates how digital technology can improve social care.
We also explored what to consider when implementing charge point infrastructure for electric vehicles and looked at what is being done about RAAC in hospital buildings.
Our website includes regular news stories on the NHS and health business, as well as insightful features on the biggest issues facing the health service.
HB is pleased to partner with IIC and is looking forward to the event later this year.