26 Feb 2021
The Middle East and it's digital transformation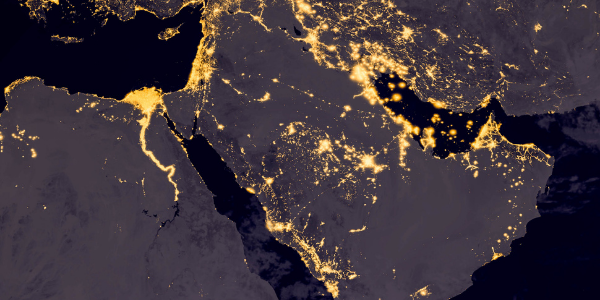 Over the last 10 years, countries within the Middle East have heavily invested in digital technology for its healthcare systems. Now, with the impact of Coronavirus, the investment is starting to pay off.
Countries within the Middle east, especially the countries that make up the GCC, have slowly integrated digital technology into their healthcare systems over the last ten years in order to improve patient care. The reasoning behind this is to deal with the growing population and in particular the chronic diseases that arise from it but with the Coronavirus pandemic sweeping across the world, the digital transformation of telehealth systems has quickly accelerated to deal with COVID-19.
As Healthcare IT News reported: "Prior to coronavirus, however, virtual care technologies – methods that help bring provider-to-patient or provider-provider together remotely – were scarcely used." This is also true across many parts of Europe with Healthcare IT News also reporting last year that "COVID-19 has pushed digital health forward, but challenges still persist."
"This quickly changed when the pandemic reared its head," says Lina Shadid, Health Industries Lead at PwC Middle East, which has been working with healthcare organisations to implement virtual care strategies in the GCC region throughout the crisis. "COVID-19 brought to light inefficiencies in the healthcare system and one of the most glaring in the Middle East region was an absence of tools for effective, sustainable virtual care," she says.
We have seen innovative methods used in the UK, such as the use of Zoom calls to keep the patient to family experience close within care homes but in the GCC countries, they're taking this a step further. There are big discussions taking place to see how digital technology can be applied across different sectors in the healthcare systems. One recent example came from Deloitte, with them recently announcing their first 'virtual hospital' in the Middle East, with a plan to introduce them globally in the next 10 years.
PwC have made such advancements with introducing 'virtual' systems to hospitals and care homes that they have created a framework for other countries to follow. Which would be welcomed given that "a recent survey from the US revealed that approximately two thirds (67%) of healthcare providers surveyed predicted their organisations would use telehealth around five times more than they did pre-pandemic, with just one in five executives expecting their organisations to return to the primarily onsite working arrangements established before it."
Digital transformation of healthcare systems across the world is already happening in many countries such as the UK, USA and Canada and as PwC's Lina Shadid says of the future of the Middle East: "Looking forward, virtual care will become a necessity in multiple workflows of healthcare rather than a luxury. In fact, we predict that it will soon become a 'new normal' in the Middle East, with both providers and patients expecting some level of remote care and communication.