20 Oct 2021
Third of NHS trusts working with out-of-date scanning equipment.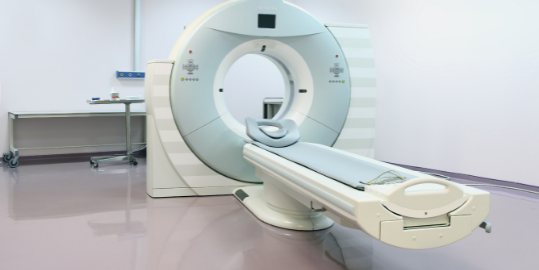 Channel 4's Dispatches programme has found that scanners in many trusts are more than 10 years old and are putting patients at risk. There is also an existing shortage of doctors who are qualified to diagnose and treat disease and injuries using medical imaging scanners, which could triple by 2030.
Through information obtained by freedom of information requests, Channel 4's Dispatch programme has revealed 27.1% of trusts in England have at least one CT scanner that is 10 years old or more, and 34.5% have at least one MRI scanner that is also 10 years old or more.
The advice from NHS England is that all imaging equipment older than 10 years should be replaced and updated. In many cases, software upgrades are not possible on older equipment and older CT scanners might require higher doses or radiation to deliver the same image.
The Dispatch programme also found that X-ray equipment dating as far back as the 1970s is being used in the NHS in England. The Programme, Clapped Out: Is the NHS Broken? Aired on Channel 4 Monday 18th October.
Dr Julian Elford, a consultant radiologist and medical director at the Royal College of Radiologists, told the Guardian: "CT and MRI machines start to become technically obsolete at 10 years. Older kit breaks down frequently, is slower, and produces poorer quality images, so upgrading is critical."
Elford also calls for more scanners needed as well as upgrading the scanners currently being used. "We don't just need upgraded scanners, though; we need significantly more scanners in the first place. The [NHS England report] called for doubling the number of scanners – we firmly support that call, and recommend a government-funded programme for equipment replacement on an appropriate cycle so that radiologists can diagnose and treat their patients safely."
It's thought the NHS is currently short of nearly 2,000 radiologists and a separate report published by the Royal College of Radiologists predicted that the NHS could waste £420m by 2030 if it continues costly outsourcing and overseas recruitment to fill the UK's shortage of radiologists and clinical oncologists. Additionally, one in 10 radiologist jobs in the UK are currently unfilled. The report suggests that by 2030, there could be 6,000 radiologist shortages as well as clinical oncologists' current shortage of 200, tripling to 600.
Dispatches also looked through fiver years' worth of prevention of future deaths reports for where there was a mention of a lack of radiology kit or staff. It found 48 reports between 2016 and 2021 that mentioned a lack of/insufficient CT and MRI scans and/or radiology staff in relation to a death of a patient.
However, the Department of Health and Social Care said: "We have backed the NHS with £525m to replace diagnostics equipment over the last two years and have recently set up 40 new one-stop-shop diagnosis centres in the community to deliver 2.8m more scans for patients across the country. There are over 9% more radiology doctors compared to the same period in 2019 and we have provided £52m to further invest in the cancer and diagnostics workforce over the next two years."
Needing to update or replace existing CT & MRI scanners should be near the top of the NHS priority list, particularly when many patients have missed scanning appointments due to Covid-19, with the continued backlog needing to be cleared rapidly. Having up-to-date equipment would speed up this process and use less radiation on patients and staff.